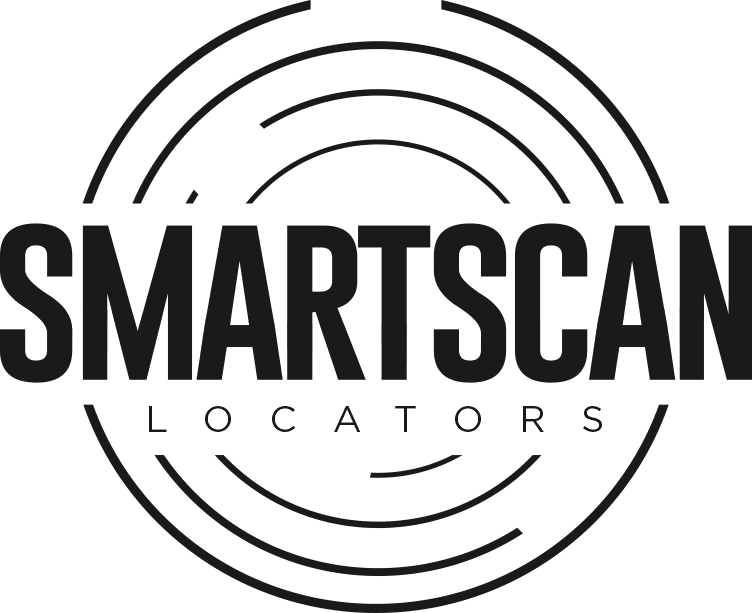 Concrete scanning is a technique used to evaluate the internal structure of a concrete slab or wall. It is performed using advanced ground penetrating radar (GPR) technology, which sends electromagnetic waves into the concrete and measures the reflection of these waves as they bounce back. This allows technicians to create a detailed image of the concrete's internal makeup, including any reinforcing steel, post-tension cables, utilities, or other objects that may be embedded within it.
In addition to concrete scanning, Smartscan also offer a mobile concrete cutting service. This involves using specialized equipment to cut precise, circular holes or cores through the concrete, ranging in diameter from 30mm to 350mm and up to 500mm deep. These cores can be used for a variety of purposes, including concrete testing, sample collection, or the installation of new utilities or other objects within the concrete.
To ensure the success of our concrete cutting and scanning services, we bring our own power and water supplies to each job, free of additional charge. And with the use of our advanced locating equipment, we can accurately locate and avoid any potential hazards or unexpected surprises hidden within the concrete slab.
Core Drilling for Soil Sampling up to 200m Diameter
Small Cores for Soil Vapour Pin Installations
Road Sawing for Trenching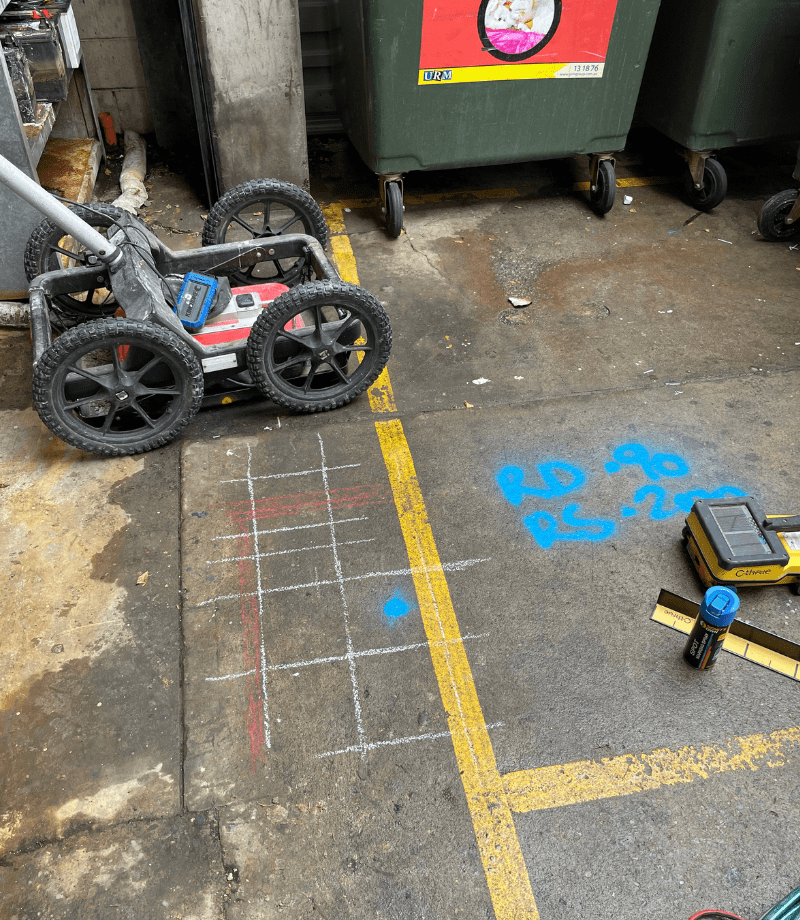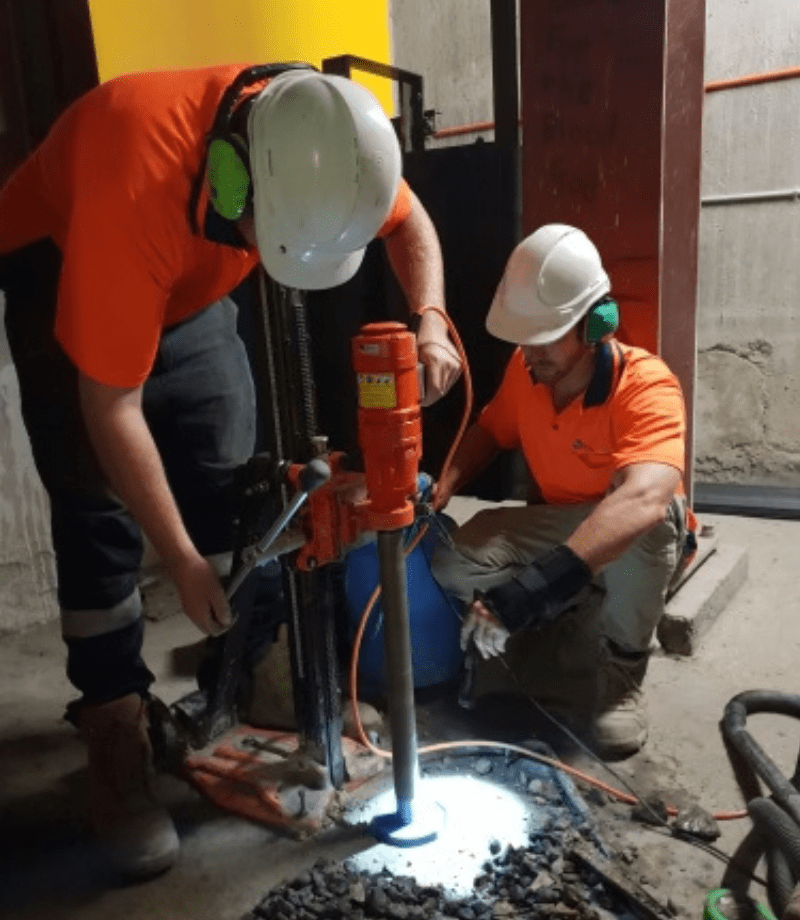 With over 140 combined years of experience, you can be rest assured our qualified team of technicians can carry out the job with quality and safety at the forefront, certified and accredited with the following:
DBYD (Dial Before You Dig) Certified Locator
Telstra Accredited Plant Locator
Fibre Optic Plant Locator
RIICCM202D – Identify, locate and protect underground services certificate
RISI – Rail safety induction
We posess all necessary insurances: