Location: Rockdale, NSW
Project Roles: Service Location, Utility Mapping, Drill Head Setout, Concrete Coring, Environmental Excavation, Non Destructive Digging (NDD), Liquid Waste disposal, Pavement Investigation, Consulting/Project Management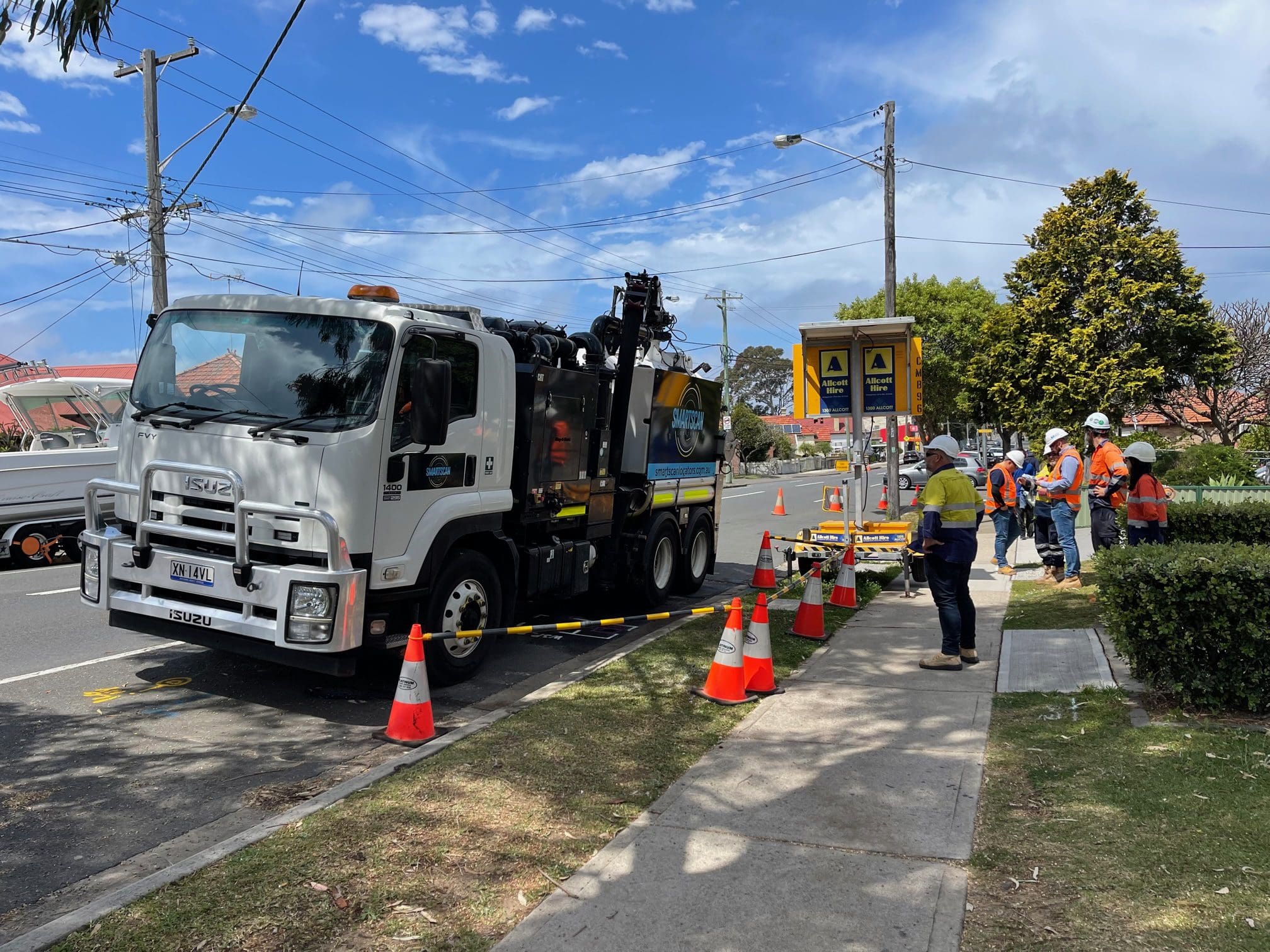 Work That Was Carried Out
Smartscan completed a large investigation for the geotechnical aspect of the M6 project. We were engaged to clear over 500 locations to prevent damage to assets, while performing potholing investigations in the surrounding areas. Our online and live permit system was utilised on this project to raise efficiencies and prevent reinvestigations.
Our works on this project lead to many new satisfied partnerships which has turned a six month project into almost two years now.
More On The M6 Project
The M6 – Stage One, is set to establish a fresh motorway link between the New M5 Motorway in Arncliffe and President Avenue in Kogarah. This initiative encompasses:
Dual tunnels, each four kilometers long, connecting the New M5 Motorway at Arncliffe to President Avenue at Kogarah.
Ramps connecting the primary motorway tunnel to the surface intersection at President Avenue.
Provisions for a potential southern extension of the M6.
Enhancements to the President Avenue intersection, including its expansion and elevation.
Upgrades to the intersection of President Avenue and Princes Highway to boost capacity and integration.
Shared pathways for cyclists and pedestrians, linking Bestic Street in Brighton-Le-Sands to Civic Avenue in Kogarah, inclusive of a new bridge spanning President Avenue.
Essential motorway infrastructure, such as tunnel ventilation systems and a control center.
Introduction of new service utilities, including a dedicated power supply line.
The first segment, from Arncliffe to President Avenue, is the initial phase of the M6 corridor's geotechnical analysis that has moved to the planning and development stage. Subsequent phases of the M6 program are anticipated to cover areas from President Avenue to Taren Point, Taren Point to Loftus, and Loftus to Waterfall.