Rouse Hill Water Recycling Plant Compliance
Location: Rouse Hill, Sydney Hills District NSW
Project Roles: Non destructive digging, Service locating, Utility Reporting & Mapping. Consultation, Project management.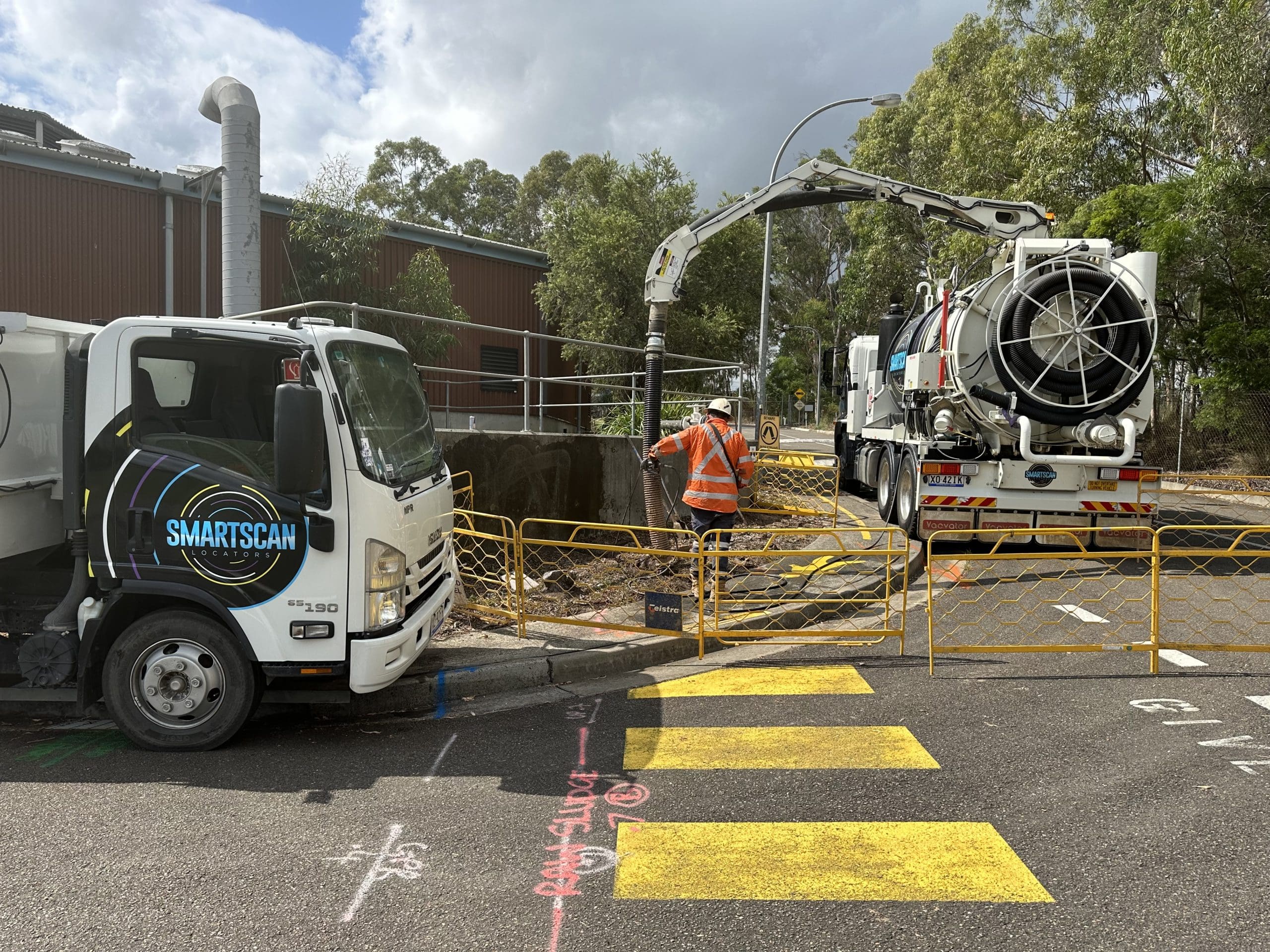 Work That Was Carried Out
MARCH 2023: The Rouse Hill Water Recycling Plant is a critical facility that provides recycled water for non-drinking purposes to more than 32,000 households in Sydney's North West. The facility plays a vital role in water management and conservation efforts in the region and has been operating successfully for several years. As part of an upgrade to the plant, Smartscan Locators has been engaged to undertake early works to assist with the design and installation of new pipelines.
Smartscan's team of experts is currently conducting a utility investigation across the Rouse Hill Water Recycling Plant site, which includes utility mapping and locating, followed by verification of assets through non-destructive digging (NDD) potholing.
The Rouse Hill Water Recycling Plant upgrade project is an investment in the future of the Rouse Hill area's water management infrastructure. By providing accurate data about existing utilities and potential obstacles, Smartscan is helping the design team plan the most effective way of installing new pipelines in a heavily congested environment. The 3D model created by Smartscan provides an accurate representation of the Rouse Hill Water Recycling Plant site, allowing the team to identify the best possible route for the new pipelines while minimizing the risk of disruption to existing utilities.
The Rouse Hill area is a growing suburb, and the demand for water is only set to increase. The upgrade to the Rouse Hill Water Recycling Plant is essential to ensure that the plant continues to provide high-quality recycled water to the area. At Smartscan Locators we can ensure that the upgrade is completed safely and efficiently, minimizing disruption to the Rouse Hill community.
MAY 2023 Project Extension Works
Project Roles:
Consultancy, Potholing, Survey, Remediation, Service Locating
As an extension of previously completed contract works, Smartscan Locators were further engaged to complete a series of deep and more complex potholes to help assist with design. Some of the challenges faced were the shear depth of some assets under heavily congested tree roots. The deepest pothole achieved was 3.4m!
Smartscan Locators specialise in underground utility locating services and reports. Our team of experienced and DBYD Certified locators utilise the latest equipment including Electromagnetic Locators and Ground Penetrating Radar to ensure your project is completed safely, on time and on budget. With over 140 combined years of experience, you can be rest assured our qualified team of technicians can carry out the job with quality and safety at the forefront, certified and accredited with the following:
DBYD (Dial Before You Dig) Certified Locator
Telstra Accredited Plant Locator
Fibre Optic Plant Locator
RIICCM202D – Identify, locate and protect underground services certificate
RISI – Rail safety induction