Sydney Trains Rail Shutdowns
Location: West Sydney – Guildford Station, Yagoona Station, Liverpool Station
Project Roles: Service Locating, Non destructive digging, Surveying and assisting with Geotechnical investigations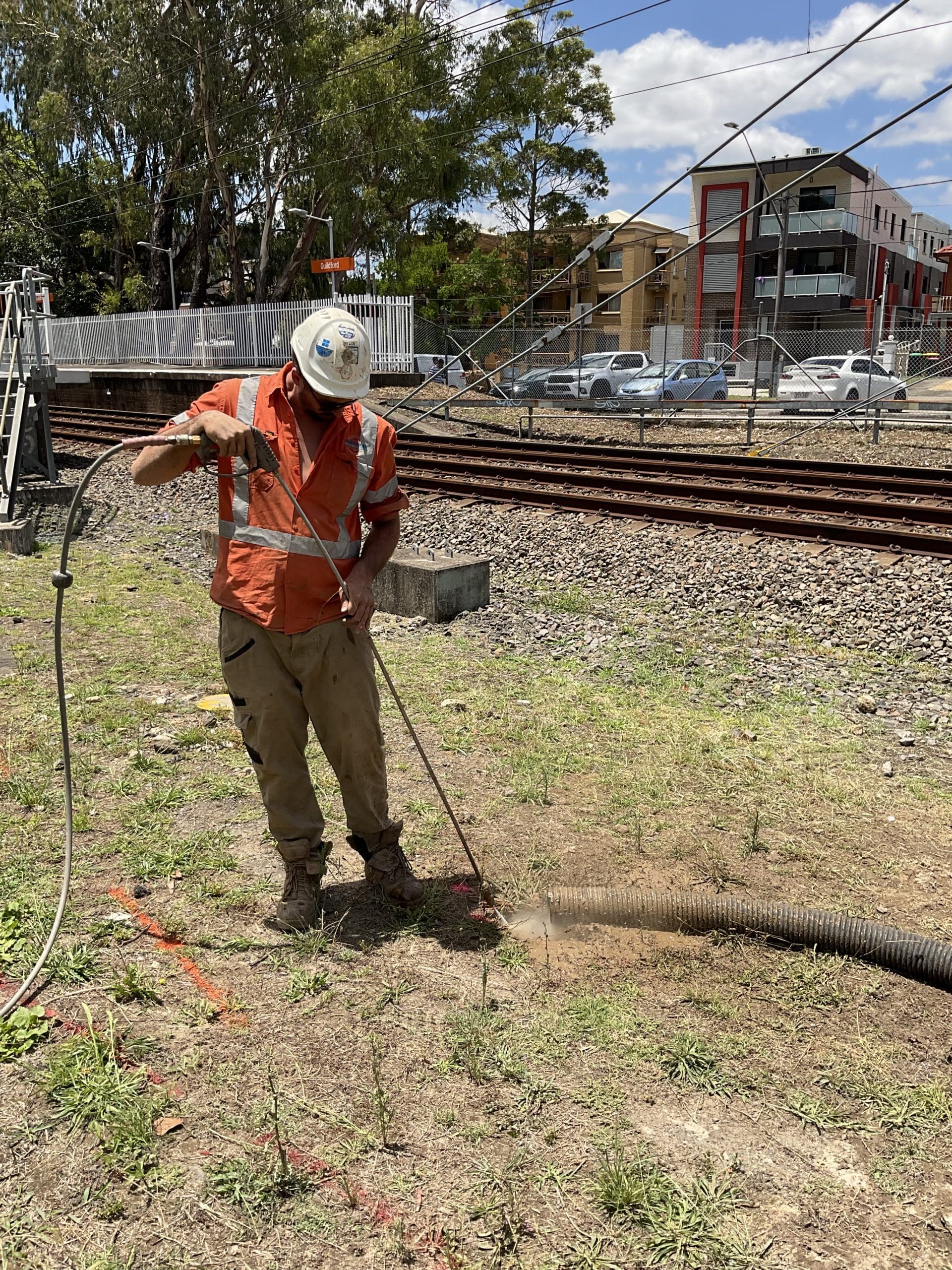 Work That Was Carried Out
Smartscan were recently involved in some rail shutdown works for Sydney trains throughout a number of stations in Western Sydney, including Yagoona, Guildford and Liverpool.
The team were engaged to locate underground services in preparation for some upgrade works for Sydney trains, utilising our Surveying and non destructive digging services, ensuring minimal surrounding impact at the site.
In addition, we assisted with Geotechnical investigations on the soil in order to facilitate the efficient and safe subsurface penetration.
We were pleased to have been able to assist Sydney trains in delivering the project goals safely and efficiently, backed by a qualified and certified team who are fully equipped to take on projects from small scale residential, to large scale commercial like this one.
Smartscan Locators specialise in underground utility locating services and reports. Our team of experienced and DBYD Certified locators utilise the latest equipment including Electromagnetic Locators and Ground Penetrating Radar to ensure your project is completed safely, on time and on budget.
For any of your needs with underground utility locating and reporting, make sure to contact Smartscan Locators for quality services.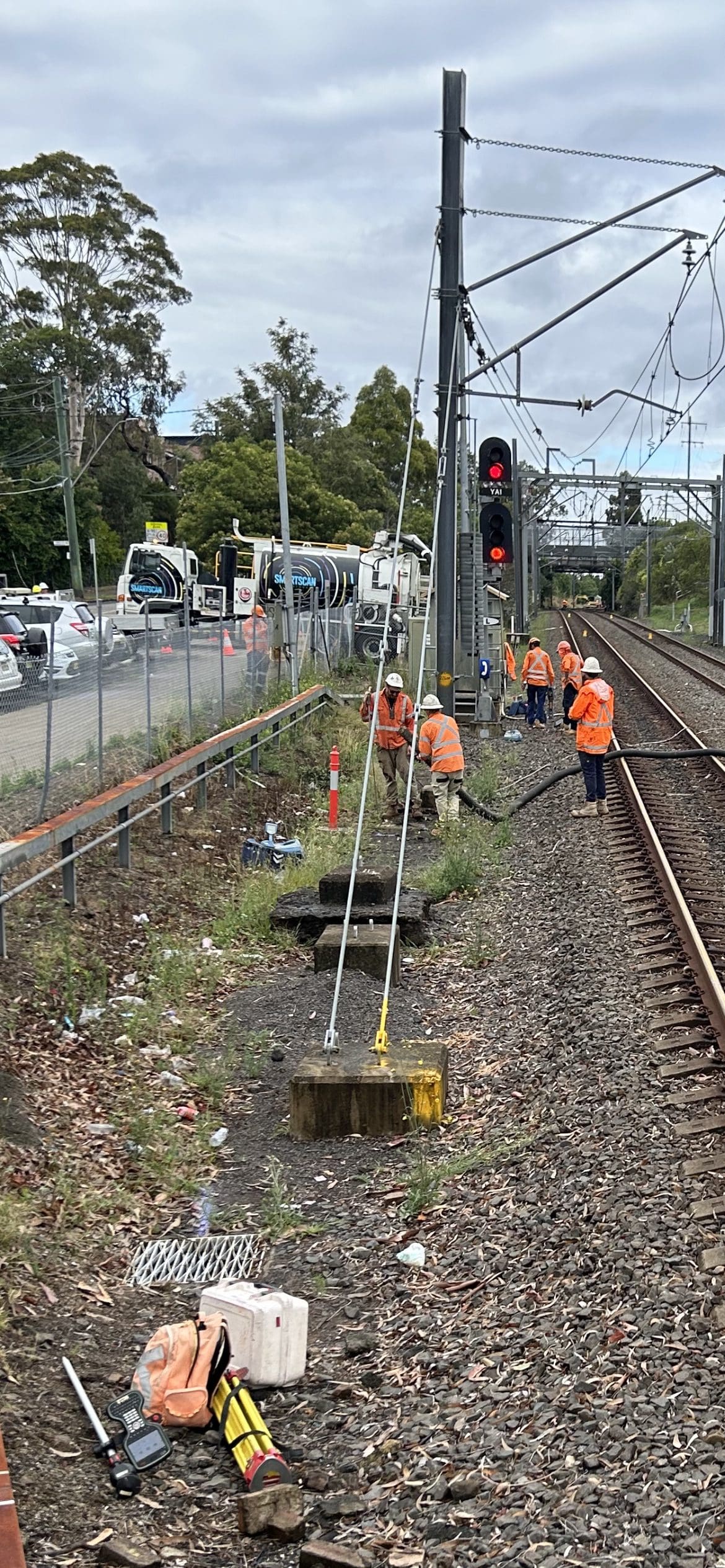 Smartscan Locators specialise in underground utility locating services and reports. Our team of experienced and DBYD Certified locators utilise the latest equipment including Electromagnetic Locators and Ground Penetrating Radar to ensure your project is completed safely, on time and on budget. With over 140 combined years of experience, you can be rest assured our qualified team of technicians can carry out the job with quality and safety at the forefront, certified and accredited with the following:
DBYD (Dial Before You Dig) Certified Locator
Telstra Accredited Plant Locator
Fibre Optic Plant Locator
RIICCM202D – Identify, locate and protect underground services certificate
RISI – Rail safety induction