Smartscan Locators – Pioneers of Service Locating and Excavation Combination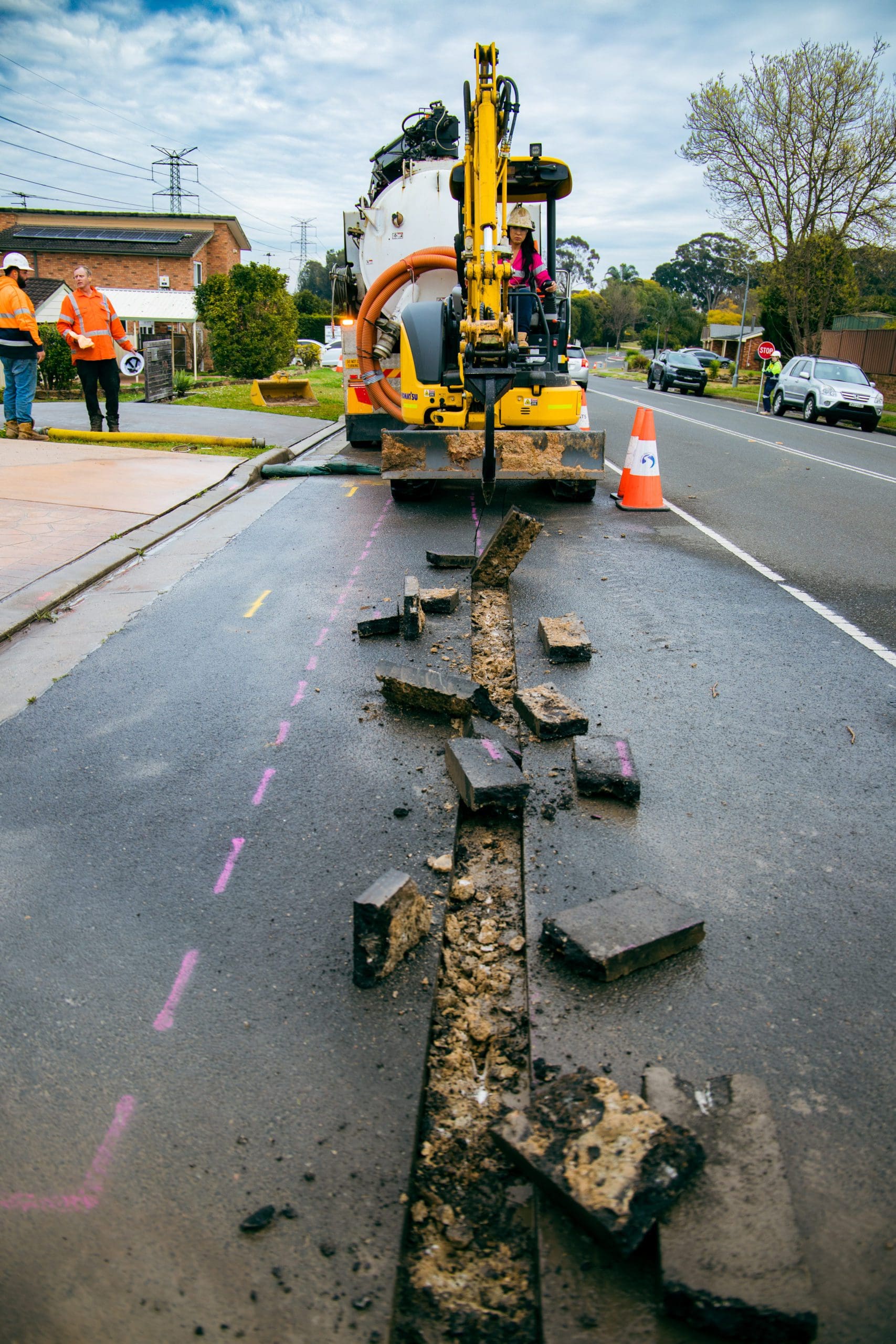 Smartscan Locators – Your Ultimate Service Locating and Excavation Powerhouse
At Smartscan Locators, we take immense pride in our ability to reveal the intricate web of underground utilities, employing state-of-the-art Electromagnetic Induction and Ground-Penetrating Radar equipment for Service Locating and Excavation. Now picture this, combined with our machine operator, freshly up to date with the dangers below after conducting their search. Our comprehensive approach ensures that excavation projects are carried out with precision and safety, minimizing risks and maximizing efficiency.
Armed with the comprehensive data garnered through our top-notch service locating process, our Service Locator/Operator combination package can proceed to collecting your soil samples without miscommunication or confusion. This also allows you the confidence that you will not need a further visit from a service locator upon potential requirement of moving holes, as you have one behind the bucket.
But that's not all – let's dive into the heart of any construction endeavor: civil excavation. This crucial process involves the skilled removal of soil and materials, crafting trenches, laying foundations, and obtaining samples for further analysis. Here's where Smartscan Locators takes center stage.
We boast an exceptional combination – the synergy of an experienced service locator team and adept machine operators. Our DBYD certified locator/operators form an unstoppable force, extracting soil samples from designated locations with unparalleled efficiency and safety. The real magic lies in the exclusive offering of service locator expertise "behind the bucket," a signature feature available only at Smartscan Locators – pioneers of this unbeatable collaboration.
By seamlessly integrating service locating with civil excavation, we optimize the entire process, minimizing risks, and ensuring the smoothest project execution. The result? Construction teams bask in the power of precise service locating data, saving precious time, resources, and steering clear of costly utility damages.
At Smartscan Locators, we don't merely provide you with service locating and utility mapping, we build trust, integrity, and a better, safer world, one project at a time. So, whether you're charting a groundbreaking construction endeavor, venturing into environmental research, or exploring the depths of geotechnical assessments, trust us to be your ultimate service locating and excavation powerhouse. Smartscan Locators, your one stop investigation shop.